Tuesday, June 28, 2011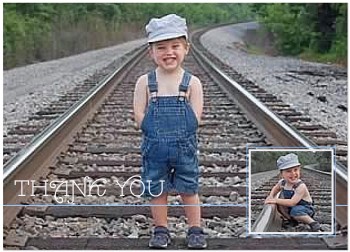 Picture Window Blue Birth Announcement

Posted by

The Burns Family
at 9:24 PM
No comments:

Tuesday, June 14, 2011
So we have now officially sold and left our first home. Kind of sad, but exciting at the same time. When we had the house built, Stephen and I were very newly married – only a few months into marriage. It was just us – no kids, no dog, both working – Stephen at E&Y and me at Oak Grove. Since then...we bought our dog, Sage. Stephen started working at Southern Company. We had our first son, Elijah. I stopped working. We had our second son, Luke. And here we are today.

There are lots of memories that were made in the house –
telling Stephen I was pregnant w/ Elijah, in the garage (where he laughed for 5 min before coming inside to find me)
walking into the house when Elijah was still in the NICU, seeing a poster that sweet Emily Key made with pictures of our new baby boy, and just crying realizing he should be with us
bringing both our boys home from the hospital after they were born
dancing around the bedroom to Nickel Creek with Elijah in our arms
swinging with the boys on our back porch
Stephen chasing the boys around the kitchen/den while I cooked dinner (always hitting my bottom every time they passed, saying "badonkey donk!")
the many sleepless nights we spent walking from our room to theirs when the boys were babies
the front porch were the boys and I would anxiously wait for Stephen to come home and then, as soon as they saw his car come up the hill, they'd jump, scream, and get so excited to see their Daddy!
Jogging around the neighborhood to the playground and pool

Searching for caterpillars around the tennis courts for hours with Elijah, only to learn that they were not caterpillars that we were finding - they were centipedes...



The list could go on and on and on. There were lots of memories that we made there. But it's the family who made the memories, not the house. We'll make lots of new memories in our new home in a month! It's a little scary leaving a great neighborhood and a location that we're really happy with, and moving to a new place that you assume and hope is a great neighborhood and that it will be a great fit for your family, but you never know. It's something we prayed about for a while and it's the house that I felt, the first time we walked in it, that God was showing me all around the house little things that whispered "this is it!" So we just have to trust that God's moving us to the right house/neighborhood for our family.
In the meantime, before our July 1st (we hope!) closing date, we are living in Stephen's mom's "little house." When they built their house out in McCalla, they built a guest house, which they call the "little house." It has a woodwork shop for Larry and a complete guest house. They've rearranged things, let us use one of their garage bays for storing furniture, let us move ½ our house in the storage above the little house, and have just been so warm and welcoming. We're storing the remainder of the furniture in Stephen's old boss, Craig's trailer and my dad's trailer. We have TONS of projects we're going to be working on while we're waiting to move to Sandy Cove – fixing our large couch where Sage chewed it up, sanding/painting a dresser, headboard, desk, and bookshelves, painting/recovering seats for kitchen chairs, and a few more projects here and there. So less than a month to go!!!

The boys have been enjoying being roommates here. The first few nights were no problems at all - Luke just woke up an hour or so early with Elijah. =) But 2 nights ago, I went into their room about an hour after they were in bed, only to find Luke asleep in Elijah's bed! Then the next night, we told them that Luke was too little to sleep in Elijah's bed, so what did we see in the monitor 20 min after we laid them down? Elijah was in Luke's crib with him! The same thing tonight...I had to separate them. Brings back memories with me and Kristi. =) Good memories are still being made, even though we're not officially "home."
Posted by

The Burns Family
at 7:37 PM
1 comment: